WANDERSPACE / ZWERFRUIMTE
nai010 Publishers
2020
Belgian architecture firm
RE-ST
researches complex spatial issues and seeks solutions by investigating wanderspace, the 'built-over or undeveloped space that we have produced together, but underuse on a daily basis.' For their 10-year anniversary, they compiled this brick-sized book that explores the question: 'Why do we build more than we need?'
This is an oh-so-important book in our current society, where we run the risk of paving every last bit of open space left. It was a great pleasure to work on this project.
Published by
nai010 Publishers
. Printed by
NPN Drukkers
on Eos paper, bound by
Brepols
.
︎ book design
︎ 100×210 mm | 384 pages | English & Dutch
︎
nai010.com
︎
re-st.com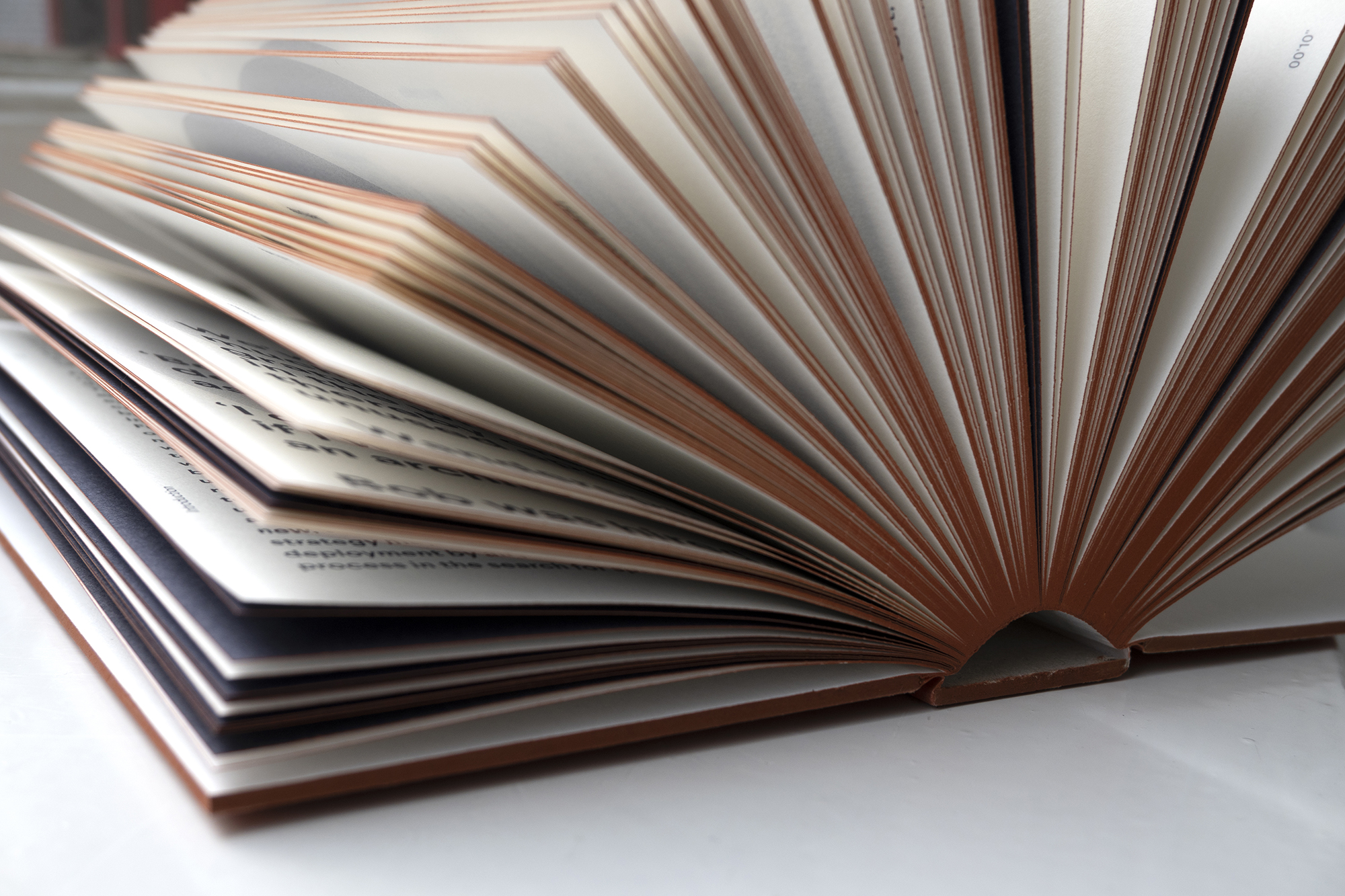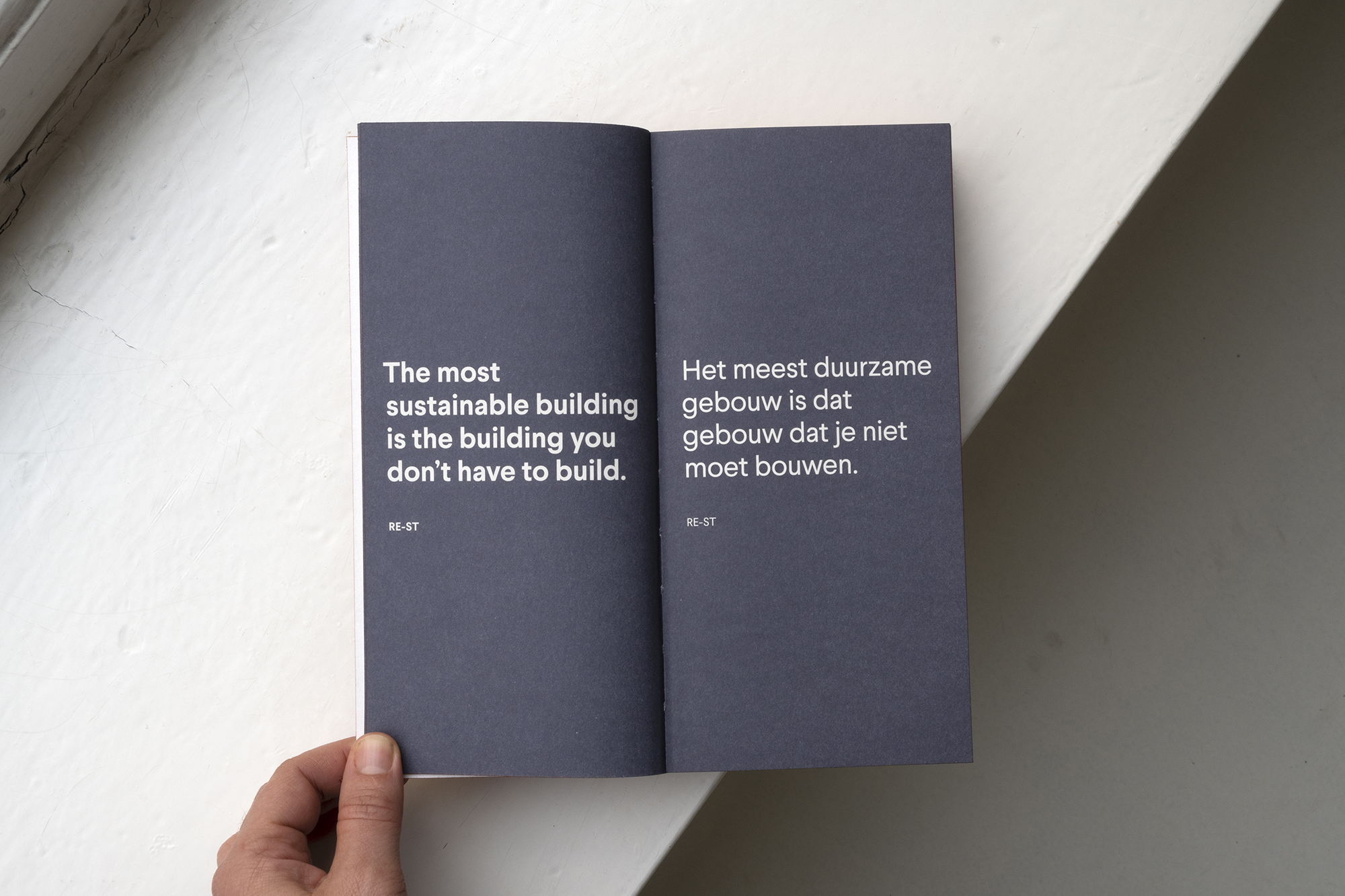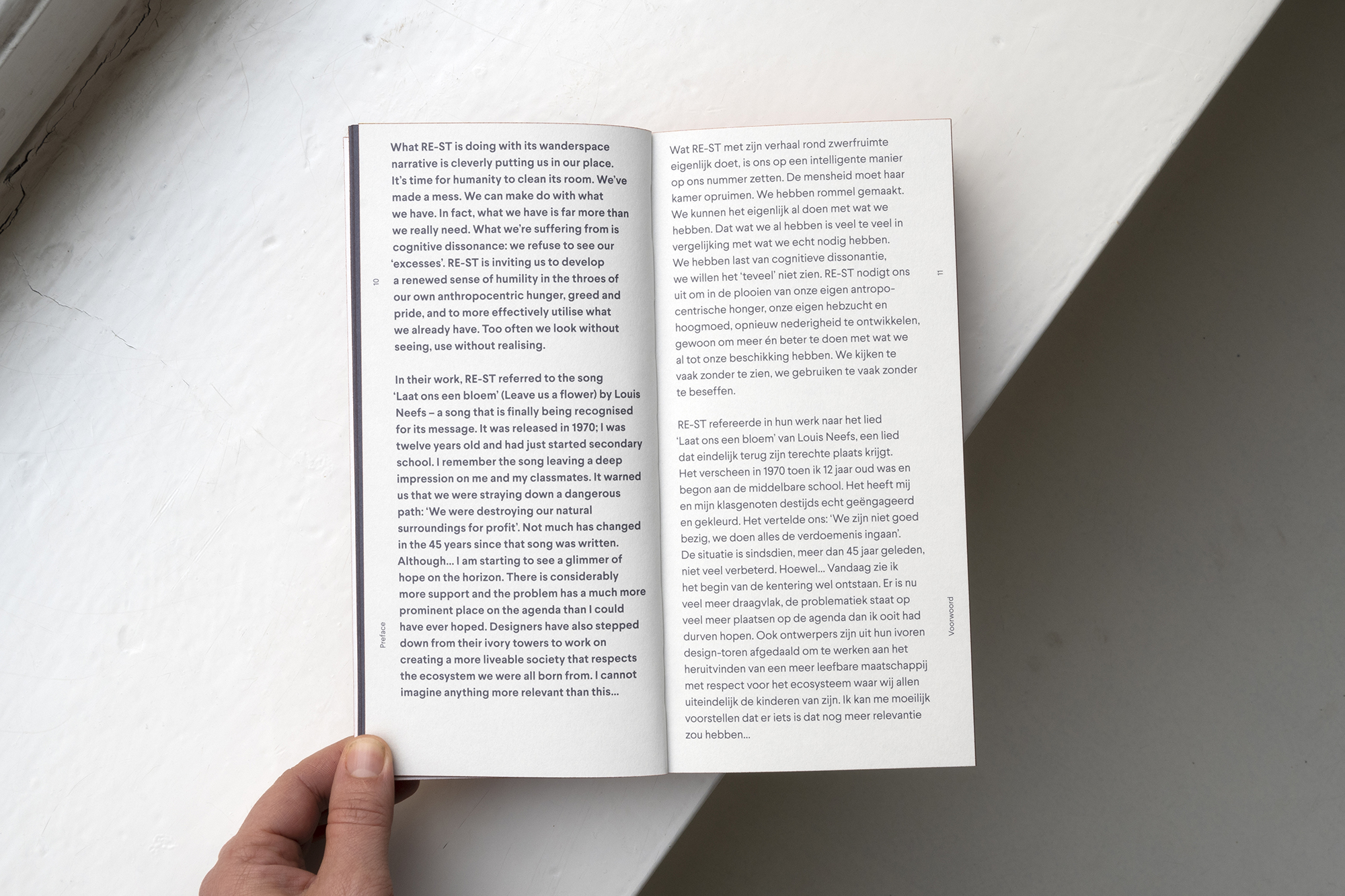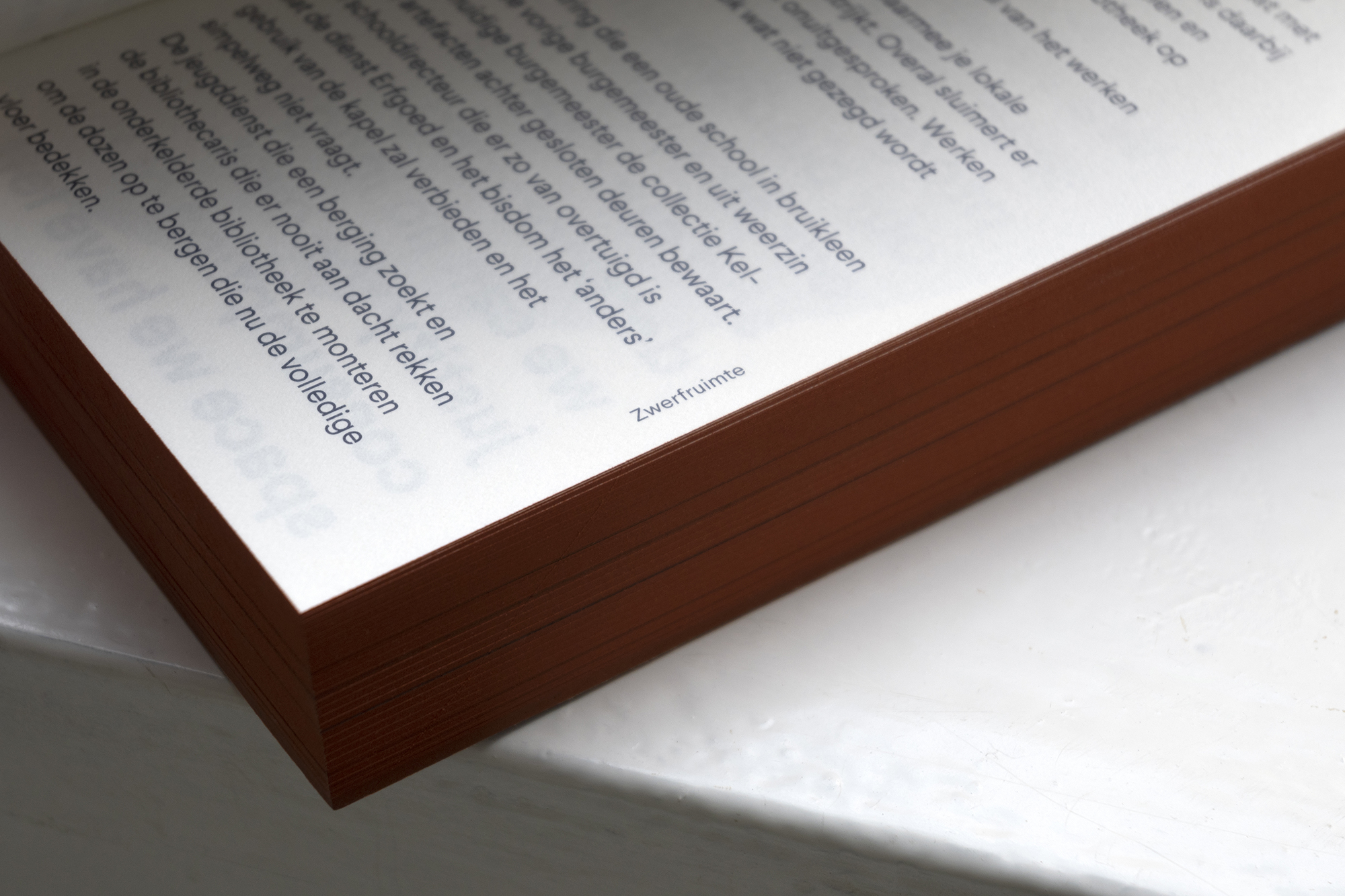 The circles on the front and back of the book are embossed into the cover, to reference the look of a perforated engineering brick.